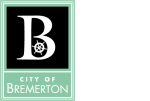 Welcome to the Kitsap Coordinated Grant Application site!
The Coordinated Grant Application Process brings together separate funding sources utilizing a common application site. This site is used for applications for federal Kitsap County and City of Bremerton CDBG and HOME funds and local Affordable Housing, Homeless Housing, and Consolidated Homeless Grant funds. We hope this online application is a positive and efficient experience for you and your agency. The site will be used by both Kitsap County and the City of Bremerton for the RFP's and NOFA's issued during 2021 for the 2022 application cycle. Agencies will be able to submit one Organization Information Application that can be used for all RFP's and NOFA's. There will be no applications this year for Kitsap County CDBG Public Service.

For information regarding the application process, including the schedules and instructions, visit our websites.
Getting Started
Click on General Instructions to download the instructions that will provide overall information on the steps to start and submit an application and how information is collected.
Click on any of the instructions below to download.